Announcements
Berowra Rotary salutes and thanks all the volunteers and emergency service personnel who have come from near and far to the aid of our community. Where would we be without these selfless people!
Primary School Citizenship Awards 2018

The Rotary Club of Berowra congratulates all those who have received citizenship awards at the local state primary schools. Berowra Rotary was pleased to donate the funds for these awards in each school, and honoured to have their members make the presentations. The schools make the decision over the number of awards made, what the award will be called, how the funds are allocated, and the recipients.
Congratulations to the following:
Asquith Public School: Citizenship -

Marley Dighton

Berowra Public School: Citizenship,

Senior – Mackenzie Faught; Citizenship, Junior – Ruby Barton

Brooklyn Public School:

Citizenship - Zoe Weddin

Cowan Public School: Citizenship,

Senior – Jack Turner ; Citizenship, Junior – Sam Bennett

Mount Colah Public School: Senior, Year Six English Award -

Liv Dryza; Junior, School Citizen - Aiden McSweeney

Mount Kuring-gai Public School:

Citizenship - Andrew Blundell

Wideview Public School: Citizenship, Senior –

Zachary Carreno; Citizenship, Junior – Samantha Blair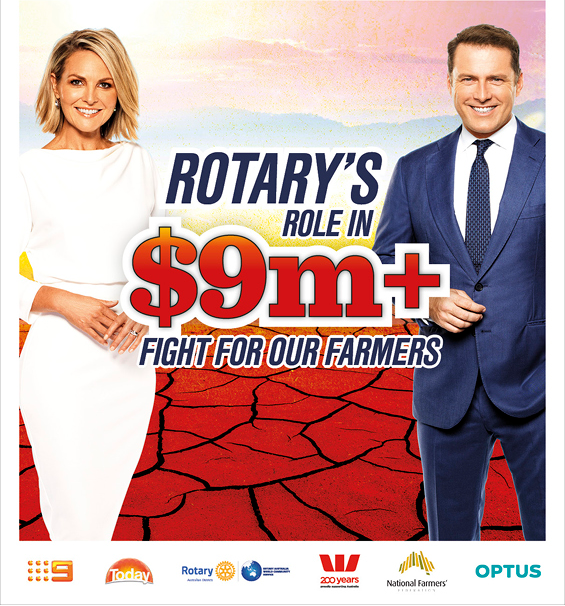 in conjunction with the National Farmers' Federation." Rotary Down Under, Issue 609 September 2018 page 16
Look for us on Facebook: Rotary Club of Berowra
The Directors of the Club:
President: Peggy Sanders
President - Elect: Trevor Bailey
Treasurer: Jeanette Bakker
Administration/Secretary: Trevor Bailey
Projects: Jan Childs
Vocational: Gil Stokes
Public Relations and Membership: Tom Borg
Bulletin Editor: Tom Borg
Foundation: Richard Moore
Deputy Foundation: Jean-Philippe de Jong
Immediate Past Presidents: Tom Borg, Richard Moore,Trevor Bailey

Webmasters: Hugh Thomas and Peggy Sanders
Face Book Administrators: Jennah Bakker and Peggy Sanders