Projects
Berowra Rotary is involved in the following projects:
Apprentice/Trainee of the Year
Vocational training is a vital ingredient for a successful career in this rapidly changing world. To highlight its importance, the Berowra Rotary conducts an "Apprentice / Trainee of the Year" Award as part of its Vocational Service program.
Candidates for the Apprentice/Trainee of the Year Award should be undertaking a recognised apprentice or trainee course, leading to formal qualifications in the chosen field. Candidates should be employed, either full or part time in their field of endeavour.

Interviews are arranged with each nominee. The assessment covers vocational skills, job and company knowledge, attitude, social awareness, personal presentation and communications skills.

The award is open to those who live, work and/or attend training facilities in the general area of the Berowra Rotary Club (Mt. Colah to the Hawkesbury River).

Enquiries: Jan Childs 9456 1482
Pride of Workmanship Awards
Striving for excellence is a vital ingredient for any career in this rapidly changing world. To highlight its importance, the Berowra Rotary conducts "Pride of Workmanship Awards" as part of its Vocational Service program.
Any employee is eligible for nomination for a Pride of Workmanship Award. This award is intended to provide public recognition for an employee who "goes the extra mile" in his or her daily work.
Awards are open to those who live or work in the general area of the Berowra Rotary Club (Mt. Colah to the Hawkesbury River).
The theme of the Pride of Workmanship project is Do it once - do it well - build a better Australia.
Enquiries: Jan Childs 9456 1482
Art and Crafts Sale and Exhibition
The Rotary Club of Berowra has presented the annual Art & Craft Exhibition and Sale at the Berowra Community Centre, The Gully Road, Berowra for the past 34 years, since October 1980.
It is with great saddness that the Club in 2015 reluctantly made the decision to cease the Art and Craft Exhibition and Sale.
Read the article published in The Bush Telegraph Thursday 29 October 2015, Page 2
Rotary Youth Driver Awareness (RYDA)
RYDA is a road safety program designed to reduce the trauma on our roads by encouraging Year 11 students to take a more responsible attitude to motoring. It was developed by Rotarians and is delivered by Road Safety Education Limited. Road Safety Education is a not for profit community initiative delivering quality evidence-based road safety education programs to young people. Metropolitan RYDA students attend Honda (HART) Training Centre, St Ives, Sydney Olympic Park, Homebush or Penrith and Central Coast students attend a program at Wyong Race Course.
For more information go to the Road Safety Education website: http://www.rse.org.au/
Enquiries: Jan Childs 9456 1482
BowelCare
Each year, the Berowra Rotary participates in the BowelCare Program aimed at the early detection of bowel cancer. BowelCare is a not-for-profit Rotary community service which commenced in 1990 with the view of providing the general public in Rotary District 9680 (now 9685) with an affordable annual bowel screening program. After 25 years of service in the community, BowelCare has introduced a new bowel screening test kit.
The inexpensive home test kits are on sale at local pharmacies.
Object of BowelCare:
1. Increase community awareness of the nature of bowel cancer and the importance of bowel screening for both men and women over 40.
2. Earlier detection of potential or actual bowel cancer.
Program Dates - Pharmacy Sales
Program Dates
Commences: 1st April 2018 to 31st May 2018 (8 weeks)
Persons wishing to obtain a test kit after the pharmacy sales have ended should contact BowelCare head office: 9:00 am – 4:00 pm, Monday to Thursday – Phone: (02) 4349 5555.
Cost of Kit
BowelCare kits will be sold for $15.00 each. This price covers pathology testing and notification of results to both the participant and their nominated Doctor.
Advantages in using this kit
- No dietary or medication restrictions.
- Is very easy to use and requires no faecal samples.
- A brush applicator is used to simply stir the water around the stool and then a "water" sample is dabbed onto the test card.
- You only need to take two samples to complete your test.
- BowelCare kits are completed in the privacy of your home.
- Once the test has been completed it is mailed direct to the pathology laboratory in the postage paid envelope provided with the kit.
- Results – both you and your nominated doctor are advised outcome (positive/negative) within 30 days.
- It has been proven that the Faecal Immunochemical Test (FIT) is highly accurate for detecting occult blood.
- The kit comes complete with detailed instructions.
- Customer service bowel screening helpline available.
A simple test could save your life.
To find out more about BowelCare:www.bowelcare.org.au
Berowra Rotary Enquiries: Jan Childs 9456 1482
Rotary Youth Exchange Program
Berowra Rotary has been involved with the Rotary Youth Exchange Program over many years.
youthexchange.rotarydistrict9685.org.au
For more information on Youth Exchange contact Tom Borg 0407 274 757
Rotary's Youth Exchange is one of the most popular programs to promote international understanding and develop lifelong friendships.
It began in 1927 with the Rotary Club of Nice, France. Exchanges in Europe continued until World War II and resumed after the war in 1946. In 1939, an extensive Youth Exchange was created between California and Latin America. Since then, the program has expanded around the world. In recent years, more than 7,000 young people have participated annually in rotary club- and district-sponsored exchange programs.
The values of Rotary Youth Exchange are experienced not only by the high-school-age students involved but also by the host families, sponsoring clubs, receiving high schools, and the entire community. Youth Exchange participants usually provide their fellow students in their host schools with excellent opportunities to learn about customs, languages, traditions, and family life in another country.
Rotary Youth Exchange offers young people interesting opportunities and rich experiences to see another part of the world. Students usually spend a full academic year abroad, although some clubs and districts sponsor short-term exchanges of several weeks or months.
Rotary Youth Exchange is a practical activity for the enhancement of international understanding and goodwill.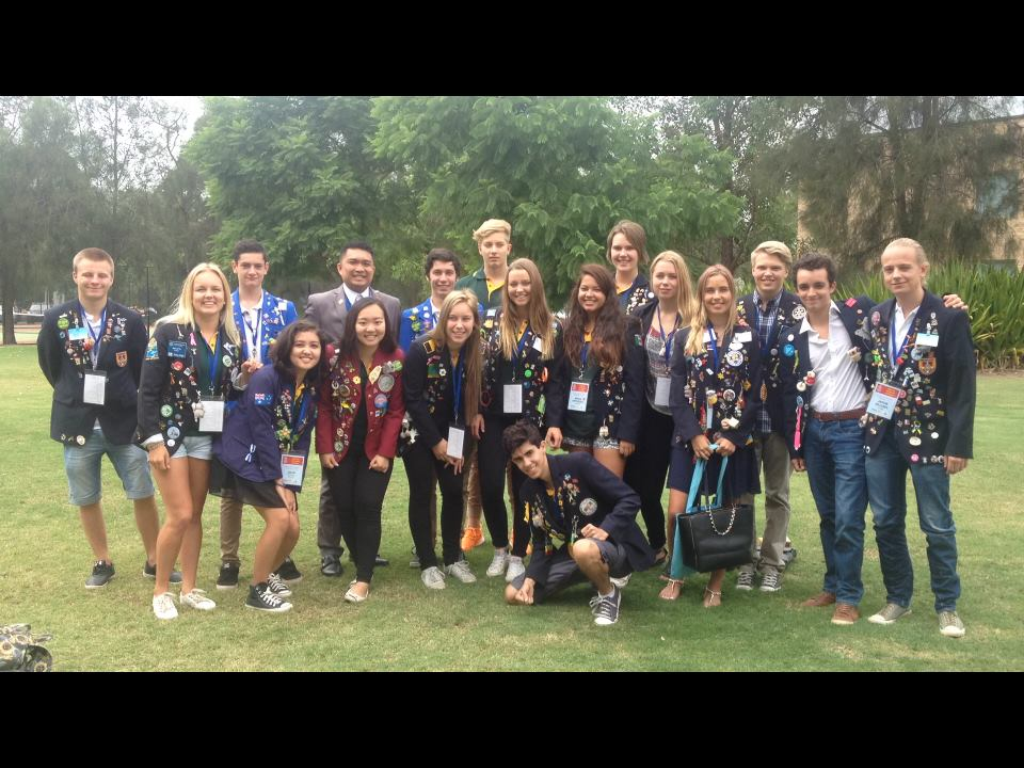 Community Service Awards
Berowra Rotary annually makes Community Service Awards to recognise individuals (or occasionally an organisation/business) for outstanding service to the community.
For further information contact: Jan Childs 9456 1482
Rotary Youth Leadership Awards ("RYLA")
Rotary Youth Leadership Awards (RYLA)
RYLA aims to develop the leadership skills and tools of young leaders. RYLA is a one-week leadership training seminar for young adults 18 -27 years.
Berowra Rotary is delighted to have recognised a local young leader, Scott Fryer. He will attend the RYLA Week 2019 to be held at Elanora Conference Centre, 13 - 19 January 2019.
RYLA is a week long residential programme which is designed to encourage leadership development for young leaders, and publicly recognises young adults who give their time and serve as leaders in the community.
Rotary Clubs select and sponsor participants with leadership potential.
Enquiries: Jan Childs 9456 1482
The Rotary Youth Leadership Awards ("RYLA") are a recognition program in which local Rotary clubs select young people (aged 18-27) who hold leadership positions in community groups to participate in a challenging weeklong residential seminar.
What are the benefits?
Young leaders are identified, and Rotary shows its appreciation for the worthwhile contribution that they make to their local communities.
The RYLA seminar provides an opportunity to extend leadership skills & rapidly assists personal growth.
A rare opportunity to focus on leadership talents and personal direction in life.
RYLA participants have the opportunity to mix with other leaders of their own age, from a wide range of backgrounds who, like them, are enthusiastic about their leadership responsibilities and self-development.
What happens in the RYLA Program?
Those people who are nominated for an award link closely with their local Rotary club. The club takes a keen interest in its nominee, and invites them to a special Rotary dinner as part of the award. They are invited to address the club and detail their role as community leaders.
Professional trainers and leading presenters conduct the RYLA seminar. Workshops and lectures are offered on a broad range of subjects crucial to personal leadership success, including:
Individual behavioural analysis
Conflict resolution
Negotiation skills
Personal relationship management
Leadership essentials
Public speaking
Self motivation
Goal setting
Group dynamics
Team building
In addition to the indoor programme, the outdoor part of the programme takes participants through a vital 'New Skills' component.
RYLA enables participants to:
Exchange ideas, opinions and plans with other talented, energetic people in an atmosphere free from pressure and distraction.
Develop a special rapport with the local Rotary Club, acquainting them with a premier service organisation and with decision-makers in the local community.
Discover ways to become a better role model and to assist today's youth to more adequately face decisions on important social issues.
Discuss approaches for resolving family, social and professional conflicts.
When and where is the RYLA Seminar?
Rotary International District 9680 conducts its RYLA Seminar in January each year.
It is held at theElanora Conference Centre, 19A Wesley St, Elanora Heights.
What will it cost?
The sponsoring Rotary Club covers all of the costs associated with attendance.
Transport is arranged to take participants to and from the venue.
The participant's investment for the week is a total commitment to extending leadership ability, surging forward in personal development, and contributing through participation in the RYLA programme.
While there's no cost to participants, the budget to conduct this Seminar for close to 100 people each year is over $50,000. Sponsoring Rotary Clubs pay around $600 for each participant in this programme.
How do you get selected?
You may be approached or you can apply.
Applications are open to people aged between 18 & 26 years who are in current leadership positions in community groups. Those with leadership aspirations and/or experience who are not currently in active positions may also apply.
The selection process is conducted by your local Rotary club, and involves completing an application then attending an interview. The interviewing Rotarians will focus on a number of selection criteria. Most importantly, you must demonstrate a commitment to developing your leadership abilities and to applying them for the benefit of your community.
Crosslands Rotaract
In 2004 Berowra Rotary chartered the Crosslands Rotaract Club. Crosslands Rotaract is a vibrant group of motivated young leaders aged 18 to 30 who actively contribute to their communities whilst growing as passionate and professional people. Rotaract is an empowered group of young leaders, who make a difference through good works and goodwill. Rotaract works with Rotary International to prepare young people for an active role in shaping and advancing tomorrow's society by fostering leadership, responsible citizenship, high ethical standards, international understanding and peace.
Crosslands Rotaract meet on the 1st and 3rd Tuesday of each month at Asquith Leagues Club, Waitara at 7.30pm. Rotaractors, Rotarians, RYLArians, friends of Rotaract, new members, guests and new-comers are always welcome.
Rotary Youth Programme for Enrichment (RYPEN)
Teenagers today benefit greatly from opportunities to develop "life skills" and motivation to help them cope with the challenges of a very competitive future.
Pressure is put on students to perform academically and their results are the benchmark of success. However other skills are needed for the next stage of a student's growth, be that further education or the workplace.
RYPEN targets average young adults who have not yet experienced leadership positions. Full-time students 14 to 17 years of age, who would normally be in years 9, 10 and 11.
Who is Eligible?
Full-time students 14 to 17 years of age, who would normally be in years 9, 10 and 11.

RYPEN targets average young adults who have not yet experienced leadership positions. We are not looking for either high achievers or teenagers with behavioural problems.
Outcomes for Participants
RYPEN aims to deliver the following outcomes:
Increased motivation and improved life skills.
Better self-image and more pride in themselves.
An understanding of setting and achieving goals.
The confidence to overcome failure and take control of their future.
Outcomes for Rotary Clubs
RYPEN has separate outcomes for participating Rotary Clubs:
Fills a niche in the teenage market.
Reiterates Rotary's commitment to youth.
Good "bridge" to RYLA.
Great opportunity to build relationship with local schools.
Provides a good news media story.
Program Duration
RYPEN runs for a weekend in late January/early February.
Structure
RYPEN is an intensive program, consisting of plenary sessions, workshops and sport and entertainment activities.
Participants will be given an opportunity to learn from achievers in the worlds of business, sport and entertainment. Presenters will speak at keynote sessions and workshops and share their experiences with participants, while emphasizing the need to work hard and stay focused. At the same time, participants are interacting with peers from different backgrounds and improving their teamwork skills. All this is done in an informal atmosphere, where questions and debates are encouraged.
Cost
Selected participants are sponsored by their local Rotary club.
Enquiries: Jan Childs 9456 1482
Model United Nations Assembly (MUNA)
Model United Nations Assembly ("MUNA")
At the Model United Nations Assembly ("MUNA"), year 10 or 11 high school students act as representatives of different countries, and debate problems and issues of international concern.
Rotary Clubs sponsor groups of students to MUNA.
Enquiries: Jan Childs 9456 1482
ShelterBox
About ShelterBox: http://www.shelterboxaustralia.com.au/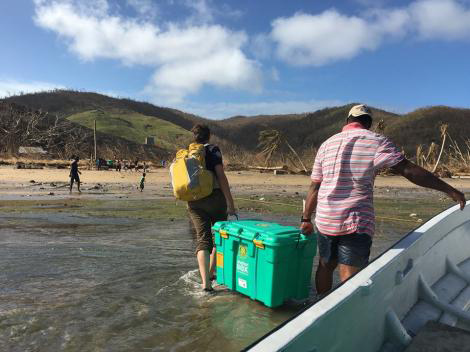 ShelterBox responds instantly to natural and manmade disasters by delivering boxes of aid to those who are most in need. Each box supplies an extended family with a tent and essential equipment to use while they are displaced or homeless.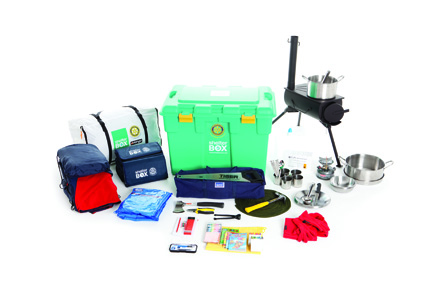 For each $1,000 donated, a ShelterBox aid package will be delivered where needed - this includes all materials, packing, transport and distribution to recipients worldwide and a contribution to stock in readiness for the next disaster we are called to respond to.
Since 2007 Berowra Rotary has donated the funds for at least 15 ShelterBoxes which have been deployed in the following areas: Chengdu, China;
Myanmar, Burma; Haiti; Philippines; Pakistan; Ethiopia; and Bolivia.
ShelterBox began as the brainchild of one Rotarian with the support of his Rotary club in year 2000 – ShelterBox has grown to become the largest Rotary Club project in the 100 year history of the organisation.

Rotarian support currently contributes an estimated 50% of ShelterBox donations. Around 5,000 rotary clubs worldwide have supported ShelterBox since it was launched.
Each ShelterBox contains up to two 10-person dome tents, thermal blankets, water purification tablets, a multi-fuel stove, tools and other essential equipment.
Enquiries: Jan Childs 9456 4182
Plant Sales
Berowra Rotary holds two Plant Sales per year at Hunt Reserve, cnr Pacific Highway and Beryl Avenue, Mount Colah.
Each are held on a Saturday from 8.30am, one on the day before Mothers Day in May, and the other on the day before Fathers' Day in September.
A variety of plants are offered for sale depending on the season, including roses, azaleas, camellias, gardenias, Australian natives, assorted shrubs, perennials, hanging baskets etc. For the Mothers' Day sale, chrysanthemums are available. There is always a range of plants that are ideal for gifts.
There is always a sausage sizzle to enjoy as well.
Enquiries: Jan Childs 9456 4182